Please join in welcoming our newest members! We're so glad you're here!

---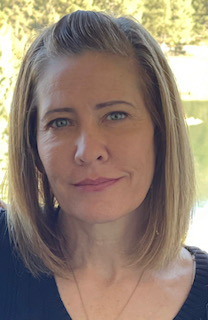 I am married to Shannon Pape, we have 3 children and I currently work for Mountain Valley Middle School as a bookkeeper. I have been looking for a new church home and am so excited to find Faith UCC!
I was raised in a First Baptist Church where I was baptized and made a profession of faith at the age of 12. As an adult I became an active member of Northwest Hills Methodist Church in San Antonio.
I have been visiting Faith UCC for a little over a month and I am so happy to find a congregation whose beliefs align with my own. After a lot of prayer, I know this is where I belong.
I would like to thank everyone for making me feel so welcome and I look forward to getting to know each of you better and to being a faithful servant in whatever capacity I am needed.
---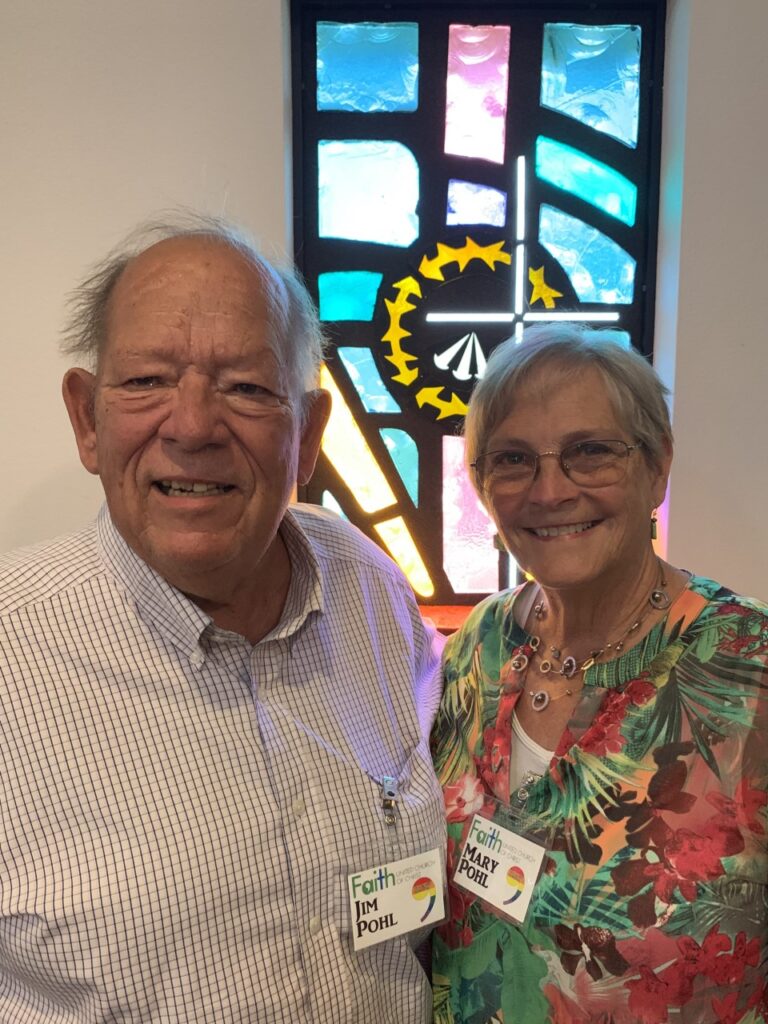 It was with deep joy that we professed our faith and joined in covenant with the people of Faith UCC on April 24th! As one of our sons and family live in Buda, we have been exploring and roaming the Hill Country for about a decade seeking where to relocate. In March 2021 we purchased a home in Kissing Tree and began the process, and were thrilled to find Faith Church (on the internet) and excited that it's only 20 minutes down Hunter Road from our home! Now, something about each of us.
Mary is a RN and began her career in the heart/lung ICU at Barnes Hospital in St Louis, MO. After a few years she began working as a research nurse for the Thoracic surgeons at Washington University where she directed clinical trials in thoracic cancers and lung transplantation. She then became the Director of Research for Cardiothoracic Surgery there. After 10 years in that position they moved to Lake of the Ozarks and she began working for a Swedish medical device company (XVIVO Perfusion Inc.) working in lung transplantation as their Product Specialist for North and South America, then Head of Clinical Research for the company, and finally as Senior Clinical and Marketing Advisor. After 20 years of non stop travel, COVID and life helped her slow down and finally retire. She had no idea how good retirement could be!
She and Jim have been married for 46 years and for all of those years Jim has been an ordained minister of the United Church of Christ. Half of that time was serving one congregation in St Louis, where he obtained his Doctorate in Ministry, and the last 20 years living and serving a congregation at the Lake of the Ozarks in Missouri. People will ask what did he do all those years? He did everything!! And finally the time came to move on.
We have three sons, one a retired Naval pilot (now flying for Atlas Airlines) and is married with three girls, one a retired Army helicopter pilot (now flying for Starflight out of Austin) married with 2 girls and one boy, and one a certified chef working in Sweden and is married with one girl and one little one on the way.
We have loved being able to travel the world and have visited all 7 continents. We now spend our time enjoying the kids and grandkids, catching the great music in the area, playing bocce ball, and making new friends. We hope to get back to traveling soon.
We feel we have been adrift for a few years and are thankful to have found a church HOME, because there is NO PLACE LIKE HOME!!
Jim and Mary Pohl
---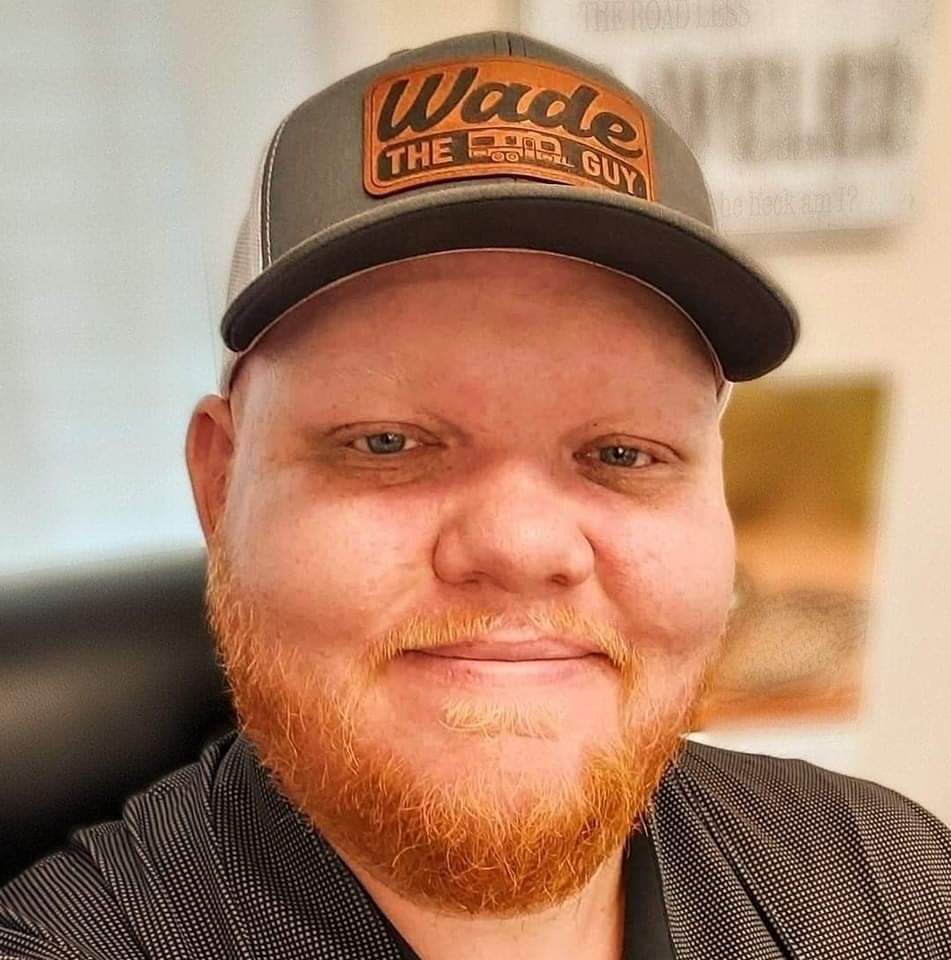 Please also meet Wade Eernisse, the newest member of our Faith Church Family.
He is a gentle and joyful souls with a dedicated heart and we are grateful to have him with us!
Hello Everyone! My name is Wade Eernisse. I'm originally from Weesatche, TX but I recently moved to Seguin with my two dachshunds, Pebbles and Dixie. I work in Sales at Crestview RV in Selma, so if you're looking for a RV, come see #WadeTheRVGuy and I'll take care of you!
In my spare time I love to ride my CanAm Spyder, entertain and sing for people, and I've also been told I'm a pretty funny guy. I was looking for a more modern church that is welcoming and accepting of everyone from all walks of life, and I happened to run across Faith UCC's Facebook page and after scrolling through the page and seeing all the posts, I was instantly excited to attend church again.
On my first visit, listening to Pastor Carla's message that Sunday warmed my heart and touched my soul…I knew I was where I needed to be. Immediately after service I asked her how I could become a member…and I'm so glad I did. I look forward to being the best church member I can be, helping my community, and praising God for all my many blessings along the way!
Thank you for being so kind and welcoming towards me, I love you all.
---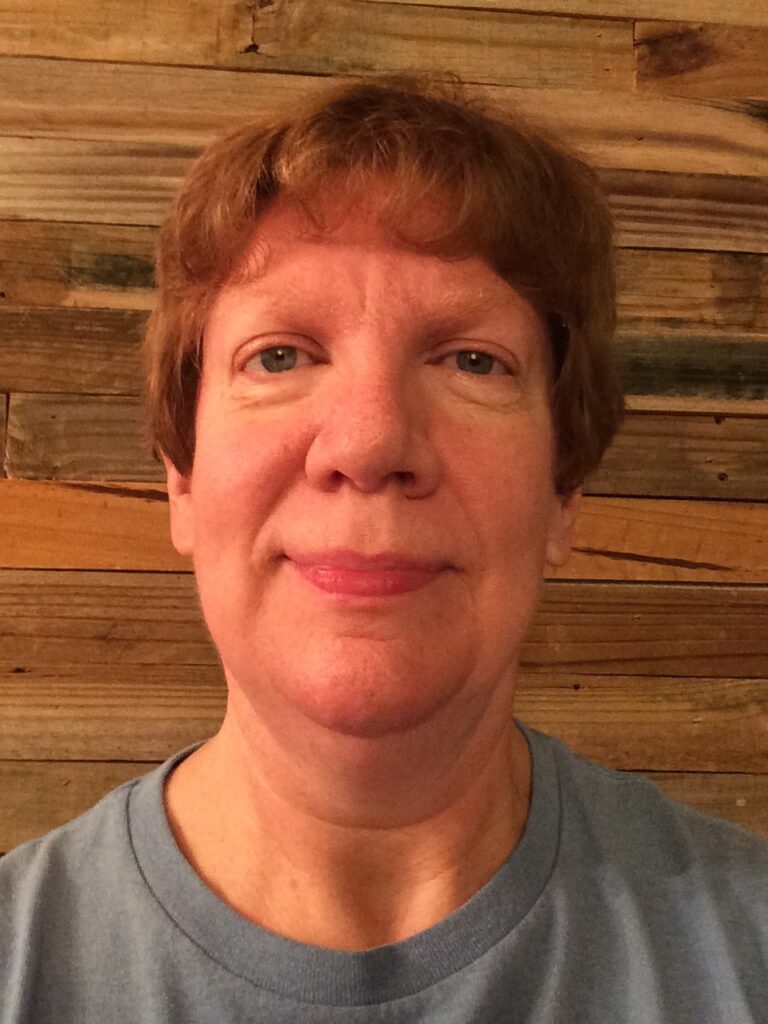 I've lived here for 22 years and am a direct descendant of the original settlers of New Braunfels.
You could say I've come 'full circle.'
My son, John, is a compassionate young man who loves to help those in need; and our pooch Margaret is an 8-year-old mixed breed we adopted from a shelter last year.