Time Change!!  A quick reminder to Spring Forward and set your clocks ahead this Saturday evening, lest you arrive at church as everyone else is heading to lunch!
———————————————–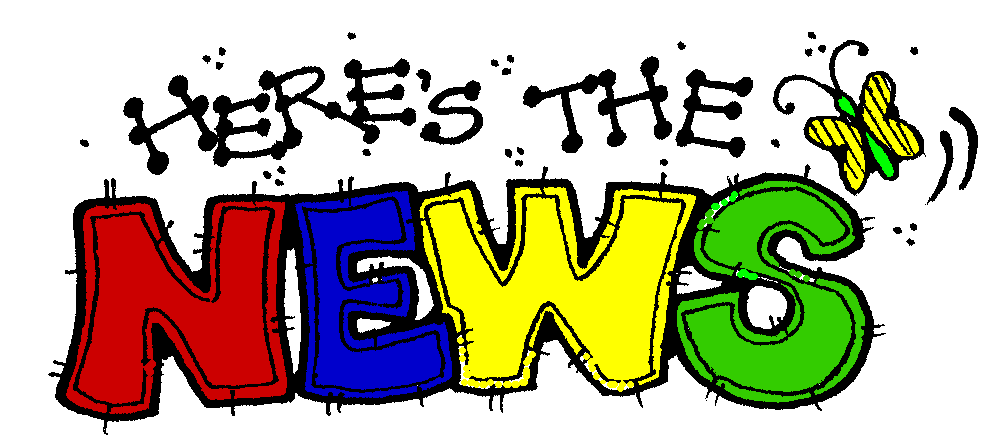 Youth Party April 3rd
All our young, ages 10 and up, are invited to an after-church Pizza, Plan, and Play Party Sunday, April 3rd. Pastor Carla is working to set up a youth area in the fellowship hall with games and puzzles, places to sit and hang out, a ping pong table, and also a basketball goal outside. Lauren Pearce and Carol Cisco-Martinez have agreed to host monthly gatherings for our young ones, so come eat and play and help plan future outings and pre-teen/youth events and projects.
———————————————–
Dates to Remember (details below):
Newsletter Deadline April 4th
New Braunfels City Council March 14th
Faithful Praise Rehearsal March 21st
Homeless Coalition Zoom Meeting March 22nd
Lenten Book Study Begins March 23rd
Adult Sunday School Resumes April 3rd
Good Friday Service—April 15th
UCC and Faith Church 101—TBA
Interfaith Pride Service set for June 9th (Planning meeting, soon!)
————————————————-
Faithful Praise Rehearsal March 21st 7:15-9:00pm  All are welcome to join Jaime Cameron and our other musicians to rehearse our music for the remainder of the Lenten season through Easter (April 17th). 
——————————————————
Lenten Book Study Begins March 23rd 6:30-7:45pm In-Person and by Zoom Marcus Borg's Reading the Bible Again for the First Time: Taking the Bible Seriously But Not Literally will be our focus this season. We will meet every other Wednesday evening March 23rd then April 6th, April 20th, and May 4th. Bill Burns purchased 6 extra copies you can purchase from him for $20. Others ordered through Half-Price Books with no-charge delivery. Make plans to join us for an incredible time of sharing and learning together!
——————————————————
Adult Sunday School Resumes April 3rd 9:00-10:15am Rev. Bill and Florence Burns will lead a discussion of Dr. Beverly Brown Tatum's book, "Why Are All the Black Kids Sitting Together in the Cafeteria: And Other Conversations Around Race." Contact the Burns at billflorence@sbcglobal.net for more information and let Pastor Carla know if you can help run Zoom for this class.
——————————————————
Good Friday Service—April 15th 7:00pm This year we will observe the end of our Lenten journey through a Good Friday service of stories, songs, and prayers. Stay tuned for more details.
——————————————————
UCC and Faith Church 101—For New Members and Members in Discernment Plans are underway to share the history, structure, and beliefs of the UCC and of Faith Church to help new members, those considering membership, and anyone who wants to learn more about our denomination and church. This meeting will take place sometime late April or early May. If you would like to help provide this information session by sharing what you know about Faith Church and the UCC, please contact Pastor Carla or Faith Church Moderator, Rev. Dr. Bill Burns at billflorence@sbcglobal.net.
——————————————————
For Everyone Born, A Place at the Table: 2022 Pledge Campaign Re-Boot! Thanks to those 28 households who have shared their intended giving of tithes and talents for the coming year. We still do not have enough pledges to make or faithfully plan our Statement of Faith (aka, budget), so Council members will be sending letters and making calls to invite folks to share. To participate, please list your intended giving of time, talents, and reources on the forms that can be found on-line https://www.faithuccnb.org/2022pledge/ or on the kiosk in the Narthex. Join us as we plan and prepare to live into the future God is calling Faith Church to this coming year!
——————————————————
2-3 Year Old Class / Nursery Attendants or Pledges Needed Immediately! We are in need of 4 Children's Church teachers each week—one for the 2-3 Year Old/Nursery Class, one for the Younger Children, one for the Older Children, and one floater to help as needed and maintain safe protocols for all. If you would like to volunteer, or pledge extra for the year to help hire a Nursery Attendant for our littlest ones, please contact Pastor Carla or Pam Robinson at pamr292@yahoo.com.
——————————————————
Social Media Help Needed As we continue to seek the right fit for our Social Media Outreach and Communication position to help folks find and learn about the life and ministry of Faith Church, we need those fluent in posting to Facebook, Instagram, Pinterest, Twitter, and TikTok to work with Pastor Carla and others to develop content and schedule posts. Many who have visited and even joined Faith Church this past year found us on-line, and we want to make the most of this free outreach to let folks know we are a safe and nurturing place for them and their families. Contact Pastor Carla if you can be of service.
——————————————————
Rides for Members Some members wish to participate in our events but do not feel comfortable driving in the dark. If you would be willing to give them a ride to and from events, please let Pastor Carla or Janet know so we can help arrange these.
——————————————————
Merging and Updating of Member Rolls As people move in and out of our community in the ebb and flow of life, it can be easy, especially during times like this pandemic, for us to lose touch with our members. Council will be inviting persons to both help update our current Membership Rolls and to join a Phone Tree to help maintain contact with one another as a congregation each month. Be watching for ways you can help these efforts.
——————————————————
PFLAG Parents and Friends of Lesbians and Gays had their inaugural meeting and are now in process to become a chapter. If you have interest in this amazing space for supporting loved ones of those who are LGBTQ+, be watching for announcements for their next meeting!
——————————————————
Ministry Opportunities
Faith Church has a long history of social service and social justice ministry, but life events can shift so those who once led our efforts are no longer able to do so. If you would like to help renew our connection with the Refugee Network or help deepen our connection with the Homeless Coalition, please contact Pastor Carla. There are many opportunities to serve at Faith Church, and we want everyone to feel they have the chance to find their place in serving God by serving our neighbors in whatever way feels right to them.
——————————————————
Pastor Carla invites you to read the weekly Lectionary scriptures that can be found at https://lectionary.library.vanderbilt.edu/daily.php?year=C
March 13
Luke 13:31-35 or Luke 9:28-36, (37-43a)
March 20th
March 27th
April 3rd