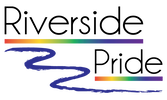 We want to continue our support of and outreach to LGBTQ+ persons in New Braunfels. The Third Annual New Braunfels Pride festival will be Saturday, June 26th, 2021 in Landa Park. Sponsors are needed to help us have a presence there.
Riverside Pride is a 501c3 non-profit and NB Pride is a family friendly event that celebrates our LGBTQ+ friends, family, neighbors, and coworkers. It is about making sure that everyone in our community has the opportunity for health and happiness and to express themselves without fear and discrimination.
To help provide a sponsorship to represent Faith Church or to volunteer to help work the booth that day, please contact Pastor Carla pastorcarla@faithuccnb.org.