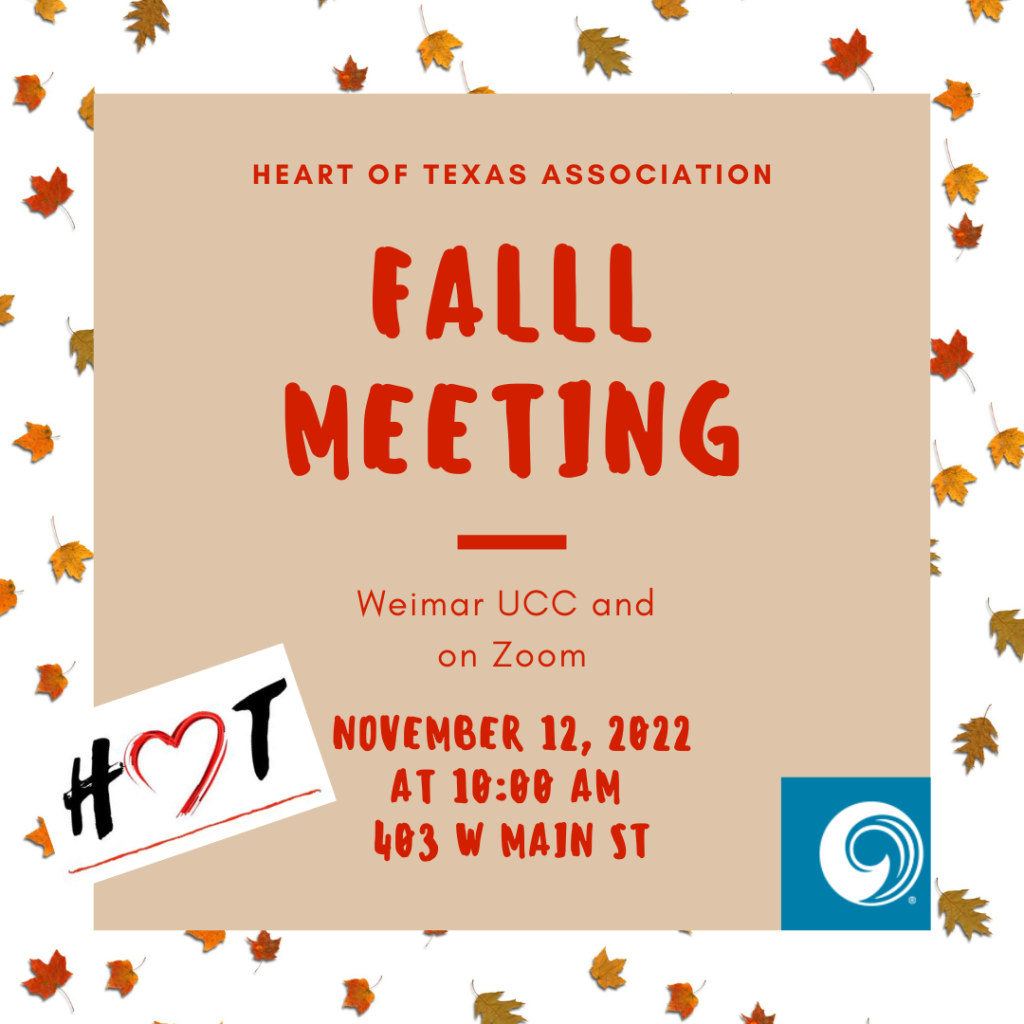 The Heart of Texas Association's Executive Committee invites all authorized ministers and congregations to our Fall Association Meeting on November 12th at Weimar United Church of Christ at 10 am.
The agenda is still being developed but plan on at least the following and if you have other items please send to the HOTA Moderator, Carl Schwartz-King.
Ministerial Standings in the Manual on Ministry
State of Associations in the Conferences
Ecclesiastical Council
There will be a virtual option but we strongly encourage those who can attend to attend onsite!