On Sunday, May 16th, we welcomed 3 new members into the life and ministry of Faith Church, including one Virtual Member! Welcome!
Pam and Charlie Robinson are residents of our community and have been visiting so long, and participating in our outdoor social gatherings, that they already felt like members of our Faith Family. Mike and Jan Ziegler are serving as Member Mentors to help them feel more welcome and connected to our church and other members. Here is a little about Charlie and Pam: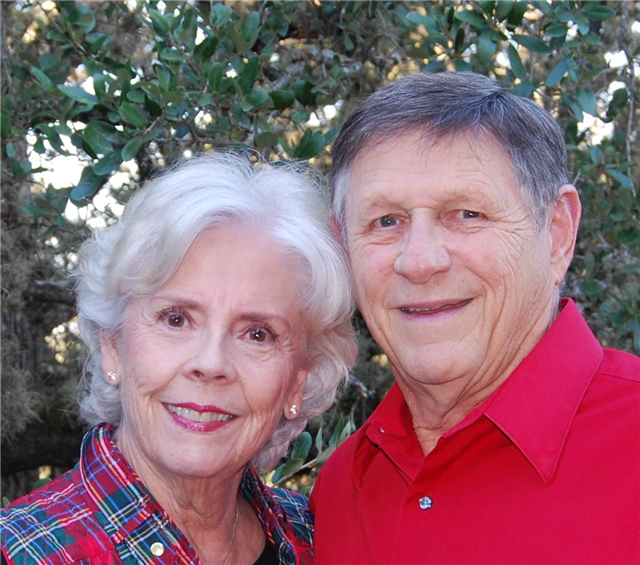 We are Charlie and Pam Robinson and were delighted to join the Faith Church
family on May 16. Both of us were born and raised in Houston but didn't meet
until a blind date in the fall of our freshman year at Texas Tech. We married in
1968 and finished our senior year. Charlie had joined the National Guard after
graduation and spent 6 years of weekends on guard duty as airborne infantry.
After 6 months of training, he began managing his family business, Robinson
Public Warehouse, and Pam began teaching in Spring Branch ISD. We joined
Bethany Christian Church (Disciples of Christ) and were quite active through the
years. We were blessed with two children. Stacey was born in 1974 and
Stephen in 1980. Our grown children now live with their families in San Marcos
and Austin. We are delighted to be able to spoil our grandchildren, Weston,
Rowan, Brynn, and Owen regularly.
Retirement in 2005 brought us to New Braunfels. This area was always special
to us because Pam's parents started coming to the Comal River in 1937. The
family tradition continued and attendees have increased to 80 of our nearest and
dearest (family and good friends) who gather at Heidelberg Lodges every July.
The lodges are located at the headwaters of the Comal. We also have family
nearby, Pam's sister and brother-in-law live in Landa Estates. Charlie has
always loved golf but never had the time to pursue it until retirement. He has
been involved with the Legends, playing at Landa Golf Course. We have been
blessed to travel in recent years including a bike and barge trip on the Moselle
river. We no longer bike, preferring less vigorous travel experiences. We were
active members of Christ Our King Anglican Church before joining Faith. Our
desire to be part of a progressive, Christian church with doors open to everyone,
made us start searching this area. We met all of you on Zoom and got to know
Pastor Carla. We feel sure that the Lord has led us to your wonderful faith
community.
Amanda Dunnem lives in Niles, Michigan but has been worshiping with us for some time via Zoom and was part of our Virtual Lenten Book Study. Mikki Ward is serving as her Member Mentor and they are already scheming ways to support our Blessing of the Hands event!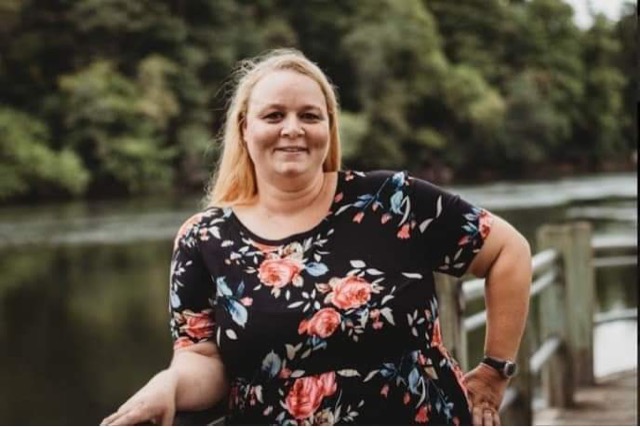 Hello. My name is Amanda. I live in Southwest Lower Michigan and have one child, Sarah. I am a Nurse Tech in an oncology clinic and also work part time as a Hospice CNA. I'm on the City Council as well. Being outdoors when it's warm, and anywhere near water is where I like to spend my free time. I'm also a hard-core college football fan (Go Irish!). I look forward to getting to know everyone and though I am not there in person, I am thankful for the ability to connect virtually.
We are so very excited to see our family expand and to have these thoughtful and wise folks join us. Please find a time to say hello and get to know these members, more.