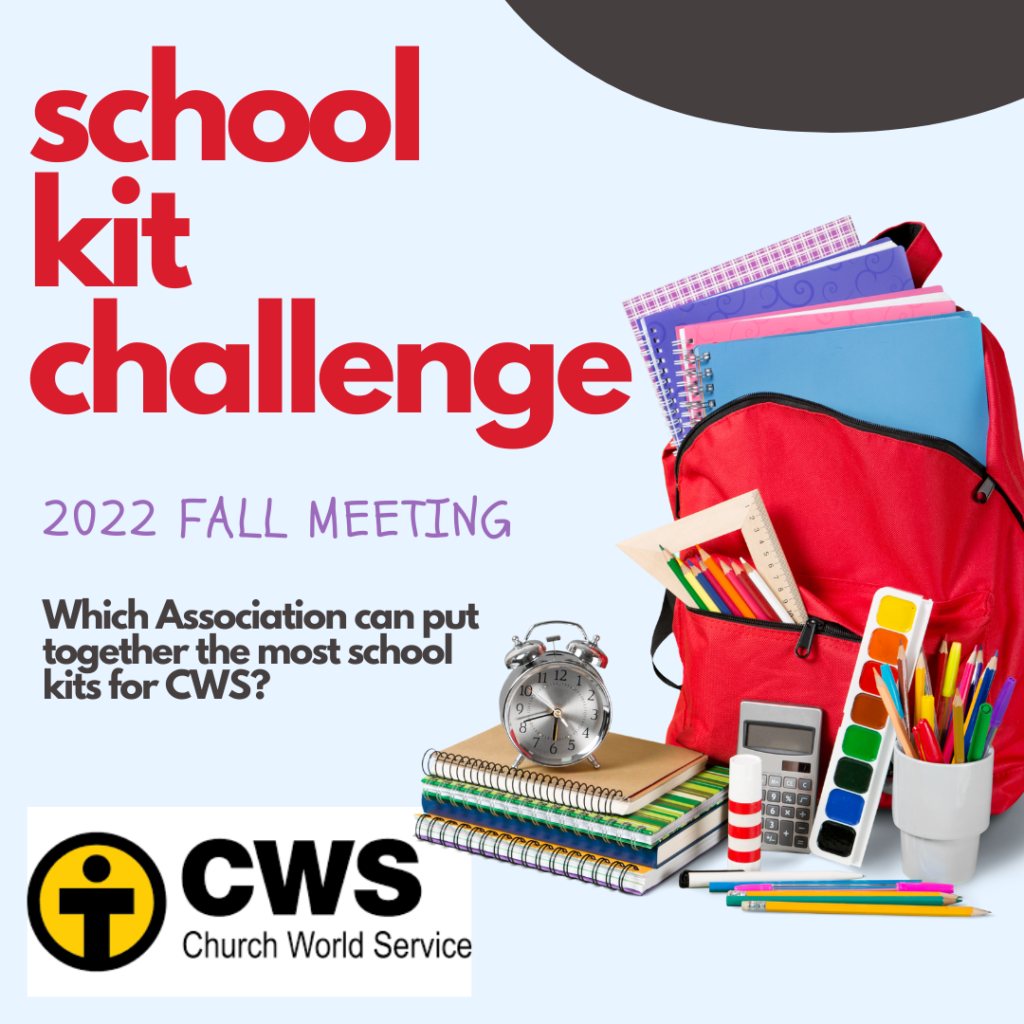 The South Central Conference has a long history of providing School Kits for Church World Service.
There's still time for us to participate as donations and/or kits are not due until our Association Meeting November 12th!
Please participate as you feel called.
---
The Heart of Texas Association challenged the North Texas, Houston, and New Orleans Associations in a "School Kit Challenge" to see who can put together the most school kits by our Fall Association Meetings.
So far North Texas Association is in the lead!
A link to the CWS School Kit can be found here.
If assembling "one kit" = kit + $2
If collecting money, "one kit" = $17