Please welcome our newest members, who joined Faith Church in August!
They are Izzy Mason, Lauren Pearce, Philip Graves, and (fiances–yay!!) Lindsey Graham and Rachelle Akpanumoh. Read on and get to know the newest members of our Faith Family and then reach out to welcome them!
---
Hi! I'm Izzy. I've lived in the New Braunfels area for around six years and am so excited to have finally found and joined Faith UCC and am excited to get to know everyone and get involved in the church.

I am a portrait artist by trade. My studio is above the New Braunfels Art League (come visit me!) I'm vegan, bi, and passionate about animals and music. I've been married to my husband Lark for 10 years now and am a mom of two (6 and 9 years old).
---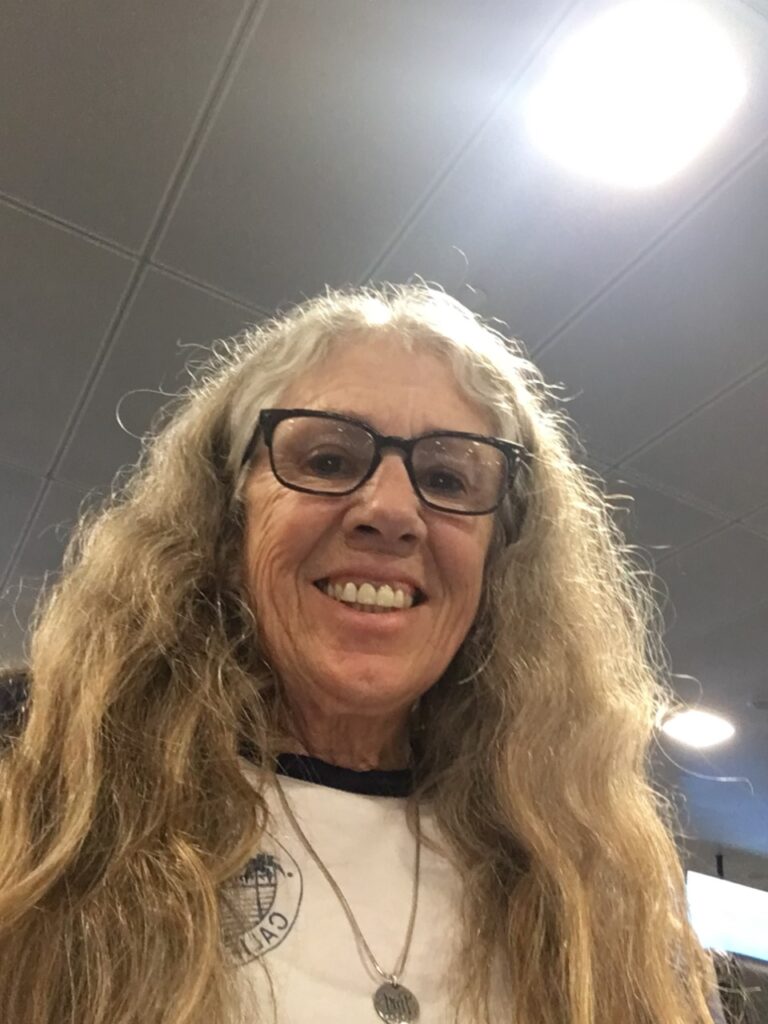 I grew up in Northern California and resided there until my husband Bawb and I decided to move to Texas in 2005. I have 2 grown sons, CJ who lives in Southern California and Bryan who lives in New York with my two Grandcats.

I am now retired from an extremely demanding, exciting and challenging career which took me all over the world. I am beyond grateful for this season of my life. When I retired, I made a commitment to God that I would work for him and that is what I have been focused on since I got to stop working for money. I must tell you that God is the most loving, kind and forgiving boss I ever had!

I am very involved in some recovery groups which occupies a good amount of my time. My husband Bawb and I love to play golf which we try to do twice a week. Bawb is a musician so I become a merch person at his bigger shows to sell his merchandise. I enjoy painting and am trying to learn to play the piano, but have a long way to go.

My most important priority is to be as kind, loving and compassionate to every person God puts in my path. This is what I challenge myself everyday to accomplish, with God's help. Believe me that takes a lot of work!
---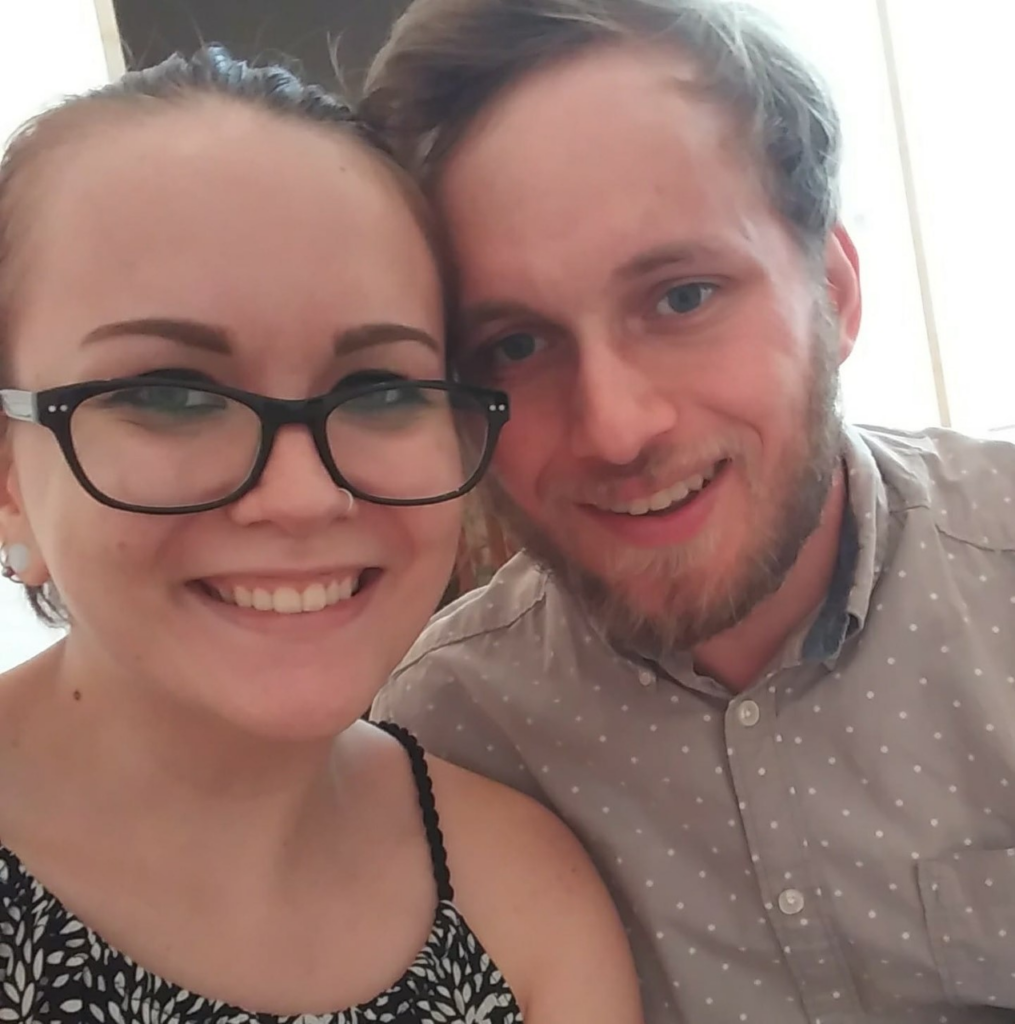 Philip Graves is a short nerd who runs too much. He also reads a lot of philosophy, and likes to play his fiddle when he's not verbally sparring with his twin brother over systematic theology. He's non-monogamous, but has a life partner named Bonnie who is a casual pagan, and she is both loving and patient with his many quirks. She's the best thing that's ever happened to him, and he cherishes every moment he spends with her.

He works at a running store, where he outfits runners who need new shoes, but also helps those recovering from injury or suffering from limited mobility by finding footwear solutions that work for their needs. He's the store manager, which means he does almost anything and everything store-related that needs to get done. He is also planning to return to college in the spring of 2022.

Philip joined Faith UCC because he is progressive, bisexual, and polyamorous, and wanted to find a faith community that wouldn't condemn him, but would remind him weekly that Jesus loves him. He's really interested in observing the traditions of the historical Church (He loves traditional services!) but recognizes that it's important to exercise autonomy over his faith inheritance, rather than blindly follow it. As the composer Gustav Mahler once said, "Tradition is not the worship of ashes, but the preservation of fire."
---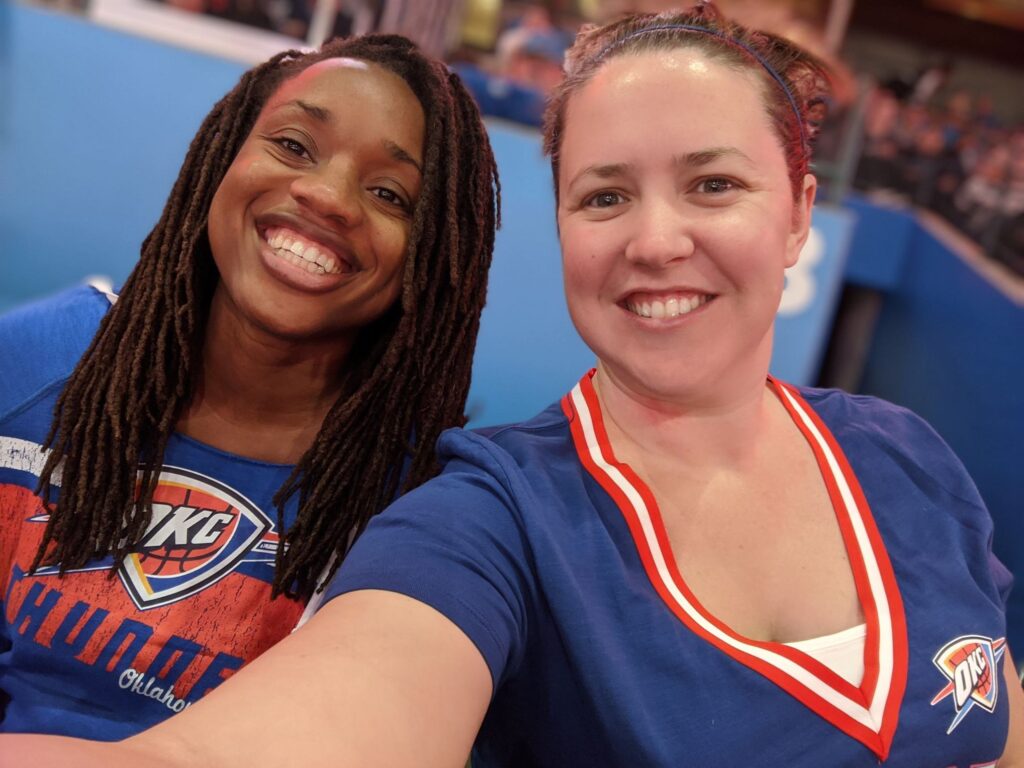 Lindsey: I am a registered nurse currently working at Christus Santa Rosa New Braunfels in the ICU. I come from a very large family (one of five siblings, 20-something first cousins on my mom's side) and a very conservative faith tradition (Assemblies of God). I read too much fiction, especially sci-fi and fantasy, and one of my favorite pastimes is making fun of Rachelle for reading 1/2 of all her gazillion books (she really loves physical books). Another hobby of mine is taking care of Rachelle's 50 some-odd house plants that I swore I wouldn't be responsible for if she got too busy. I loved working in the homeless ministry of one of my prior churches and am looking forward to getting more involved at Faith UCC.

Rachelle: First-generation American and born to Nigerian parents, I am an outgoing introvert on the best of days and a lover of music and all things outdoors on all days. I've wandered from a more or less Pentecostal upbringing (no make-up, no jewelry, no dancing, dresses/skirts only, fire and brimstone, the whole works) and have been searching for a church where I feel like I can be myself the way God made me and shine whatever weird light I have as a reflection of Him. I am glad to have found Faith UCC and other churches along the way on this journey. I am looking forward to dusting off the ol' trumpet and using it to make a somewhat joyful noise at church.

We began dating in 2009 while both working at the rock climbing gym at the University of Houston. Outdoor adventures still have our affection with our most recent outdoor love being mountain biking. We both grew up in Houston, Texas but have lived in Dallas, San Antonio, Oklahoma City, and now Canyon Lake (all for Rachelle's job).Our wonderful furbaby, Annie, was introduced into the mix in 2018, and we love her to pieces except for the first two weeks when Lindsey cried and wanted to give her away after realizing potty-training on a 3rd floor apartment could get old really quickly. We got engaged in July 2020 and hope to be married sometime soon!
---
From everyone at Faith UCC, welcome!