Friends,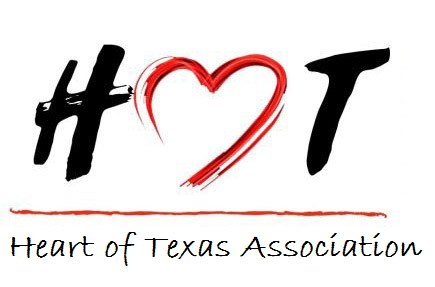 It is hard to believe that Advent is upon us, followed quickly by Christmas. During the Advent and Christmas season, we journey through scriptures and rituals that are tender, heavy with emotion, and vulnerable. We carry the memories and truths of this season close to our hearts. I invite you to follow along on Facebook (www.facebook.com/HOTA.UCC) as we journey together through the "already but not yet" tension of our faith: Emmanuel is with us, and yet, God's promised day—our everlasting home—is not fully realized utilizing material from Sanctified Art (sanctifiedart.org). Especially for our clergy, I hope you find space and time to walk through these seasons in addition to leading others through them.
I'm grateful for the opportunities in November to visit in-person with Rev. Dan DeLeon (Friends College Station), Rev. Darrin Holub (St. John's Burton), Pastor Rene Slataper (Hope United Georgetown), Rev. Crystal Silva-McCormick (Church of the Savior Cedar Park), Rev. Ryan Hart (Open Cathedral), Rev. Enid Ross (retired chaplain), Rev. Arlene Turner (Bethany San Antonio), and Rev. Eric Gates (Faith United Bryan). Lots of different, yet exciting, life-changing things are happening in each of these local churches and the communities that they serve. I look forward to finding Sundays to worship with you and learning more about how God is working through you.
Please remember that Annual Meeting Planning is underway. We would love to have a representative from each church involved in our planning. The dates have been set for Friday, May 27th – Sunday, May 19th (with Worship Service/Installation livestreamed for your congregations) at Camp Allen. Contact me if you are interested. It is never too late to chip in and help.
Also, don't miss out on various celebrations and news events being posted on the Heart of Texas Association Facebook Page (www.facebook.com/HOTA.UCC) (Instagram, Twitter coming). Some November recognitions included church anniversaries, ordination anniversaries, clergy birthdays, new calls, special local church events/accomplishments, and more! Send us pictures and updates about how you are transforming lives in your local communities so we can celebrate with you and share with the wider Association!
Remember too that 2021 church contributions to the Association are due by December 31st so that our Treasurer, Joe Ward, can close our books.
Finally, words cannot even begin to express the joy of this first month of ministry with you. I feel so honored to be on the journey with each and everyone one of you.
Peace,
Rev. Nikki Stahl

Rev. Nikki Stahl
Heart of Texas Association Minister
cell: 512-751-3557
revnikkstahl@gmail.com
Facebook