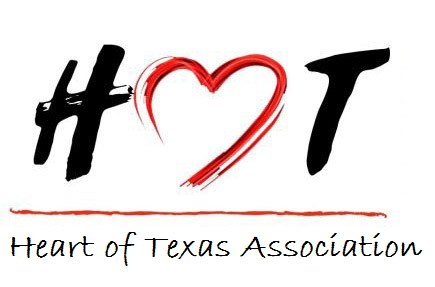 Our Heart of Texas Fall Meeting will be held virtually on Saturday, October 23rd at 10 am, hosted by the Austin cluster of churches. We had, of course, hoped finally to have an in-person meeting, but Austin is still in the Stage 5 COVID risk level as I write, and we don't want to put people at risk by gathering in person. Let's hope and pray the illness level decreases soon! I am thankful, though, that we are able to meet via Zoom. The meeting information and link will be sent out in early October.
One item on the agenda will be our continuing work to join the South Central Conference Unified Fitness Review Committee. As I have written in the past, fitness reviews are conducted by our Committee on Ministry when a complaint is brought against one of our ministers that raises questions about that minister's fitness for continued ministry, based on the set of ethical standards set forth in the United Church of Christ Manual on Ministry that all of our ministers are charged to follow. These reviews, which have not occurred often, are challenging and require quite a bit of work. The proposal is to have one committee in the South Central Conference comprised of people from all of the Associations to conduct them, allowing the members to be trained, gain experience, and do the work in a consistent way. Our Committee on Ministry has done research and found that this model has worked well in other Conferences. However, the process of joining the Unified Committee involves our whole Association since we will have to change our bylaws and nominate members. We will continue with that process at our Fall and Spring Association meetings.
Eric Gates, Pastor of Faith UCC in Bryan, is nearing the end of the process of gaining Ordained Ministerial Partner standing in the United Church of Christ. Eric is a Christian Church/Disciples of Christ (DOC) minister. Once this process is completed, Eric will be fully a UCC minister while serving a UCC church, but can go back to serve DOC churches as a full DOC minister later on. Before entering the ministry, Eric served our country for eight years in the Marine Corps and then served the Austin community as an Austin Police officer for nine years. In addition to being Pastor at Faith, Eric is the founder and CEO of Devil Dog Coffee Company in Buda. We welcome Eric as a ministry colleague. I hope many of us will get a chance to enjoy a cup of coffee with him!
Finally, I want to say to each of you in our churches that it has been a great privilege and joy to serve among you as your Association Minister. Since I began this work in 2006, I have met and worked with so many of you that are real servants of Christ. We have had a group of fine and dedicated ministers — I could not have asked for a better group to serve with. Although I will have to step back from being among you as I retire in October, I treasure the friendships and feel enormously blessed by working in ministry among you. I know you welcome my successor as you have always so warmly welcomed me. Thank you for our years together.
Blessings in Christ,
Liz Nash, Association Minister
---