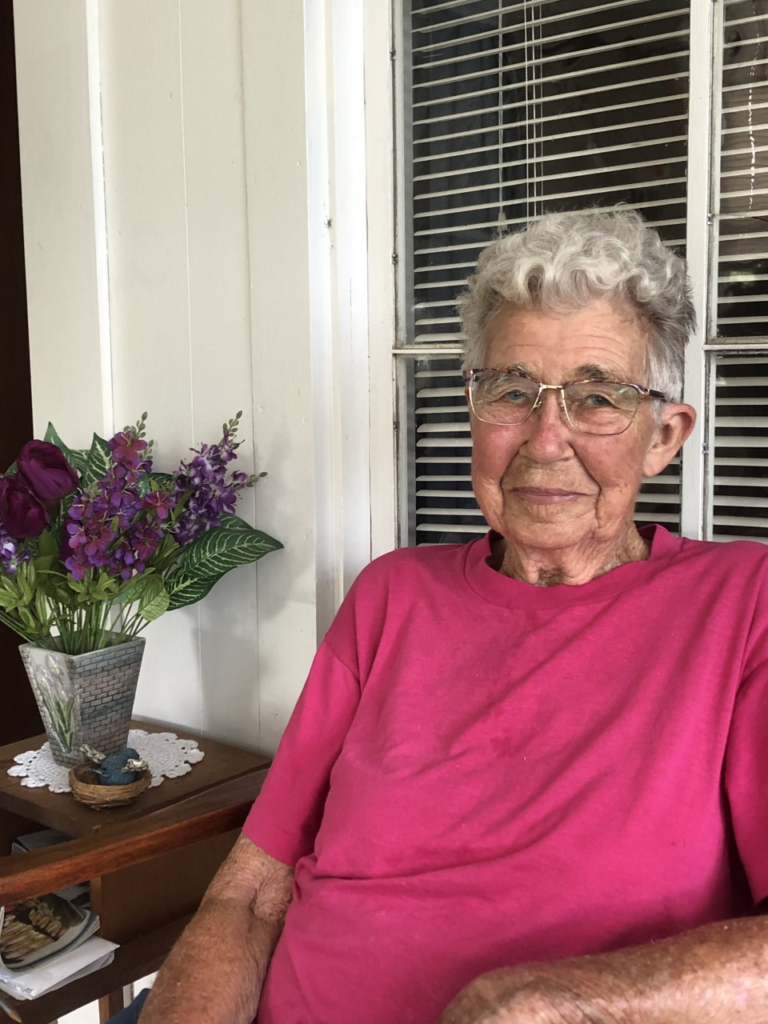 Long time member, Evelyn Krueger, says to tell everyone hello!! She misses everyone, so much, and shares great memories of friendships and experiences at Faith. She would love to attend services, but getting out and about is a bit more difficult these days.
She is doing well, has her kids and grands and greatgrands and sister (Betty) around her. Her garden and flowers are both lush and gorgeous!! She enjoys the notes from Faith and the regular calls from Shirley Manning.
We will be mailing the newsletter to her, and a few others, once again starting in May, but anyone who can please consider sending a note to Mrs. Evelyn to let her know her Faith family loves and is grateful for her! Her info is in the Church Directory.
If you are not yet connected to the online directory, please reach out to Mike Ziegler.
Thanks for helping us keep in contact and care for ALL members of our congregation.