"For Such a Time as This" Esther 4:14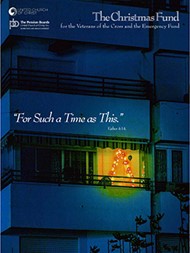 The Christmas Fund has been caring for active and retired United Church of Christ clergy and lay employees and their families for over 100 years, providing emergency financial help, supplementation of small annuities and health premiums, and Christmas "thank-you" checks to our lower-income retirees. This year, amidst many unforeseen new realities, the Christmas Fund continues to respond with love to the emergency financial needs of many who serve the church. If you wish to contribute mail a check to the church and write Christmas Fund on the memo line.
Thank you for your support of the Christmas Fund!