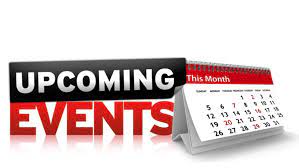 09/18 – 55+ Social gathering from 4-7pm in the Baese Fellowship Hall (bring your drinks of choice and a snack to share)
09/25 – Theology on Tap Sept. 25th 4:00 to 7:00-ish pm, Guadalupe Brewing Company (dialogue 4:30-6:30p with fellowship before and after)
Sept. 29 through Oct. 2 – Spiritual Retreat – A 3-day UCC Journey spiritual retreat Sept. 29 through Sunday, Oct. 2 at Camp Crucis, near Granbury.
Monthly Youth Gathering the first Sunday in October, the Youth group will have a Pumpkin Carving Party after worship at Deno and J's house. Watch for details!
Youth Missional Giving – Faith's Youth will be serving as baristas and offering an assortment of drinks before worship Sundays during October, November, and December to raise money to pay off medical debt for those being taken advantage of by unjust practices. Please make plans to help support this effort!
Big Serve Day of Community Service, Saturday, Oct. 8th
New Member SNACK Fellowship in the Narthex after worship – Oct. 9th
Heart of Texas Association Meeting dates:
Fall November 12
Spring March 25
---
Realm Connect: We continue to roll out our new church communication and giving software. If you have not yet activated your free access to Realm, contact Michelle Perry.
---
As shared by Mary Blaufuss during her recent visit to Faith Church, one of our UCC Seminaries, Eden, is offering continuing educations for everyone in a program called LIFE (Lifelong Learning Institute of Faith Exploration).
If you would like to explore their catalogue of classes, you can find more information on their website. https://www.eden.edu/life/